Co-working workspaces are revolutionising the startup industry. Most freelancers and aspiring entrepreneurs prefer the flexible work culture offered by shared office spaces, which are perfect platforms for brainstorming the next "big idea."
To be precise, a co-working place is a shared office or workplace that can be rented out by individuals or teams who do not wish to invest in a formal company space. They come with well–equipped workstations, private meeting rooms, recharge stations, and cafeterias, basically everything one could ask for running a business!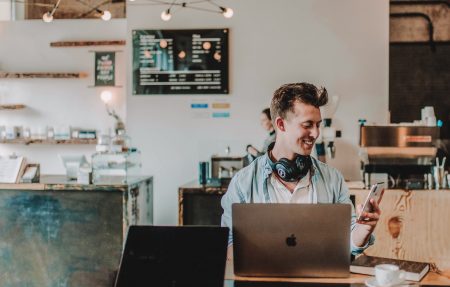 Is
Co-working
the
Next
Big
Thing
?
The primary reasons for the popularity of co-working stations are its relatively subsidised rates compared to regular offices, and the availability of all workplace amenities under one roof. It is a boon for small or medium–sized companies who encourage creativity from collaboration, and their popularity has even influenced large companies to invest in co-working spaces.
As great as co-working spaces can be, they do come with their own set of drawbacks. Let us read ahead to find out whether co-working is your thing.
Advantages
of
Co-working
Working in a co-working environment is an excellent option for freelancers and budding entrepreneurs. There's the possibility of interacting with like–minded people who share a similar mindset and opinions, improving the chances of finding suitable potential opportunities.
Networking with the right people will benefit your business.
The environment of a co-working space is full of creativity and positive communication. Out–of–the–box ideas are the essence of such an electrified working environment. This boosts morale and self–motivation.
Another positive aspect of co-working is the flexibility that comes with it. It offers a comfortable experience with the ease of scaling your workforce as per your business needs.
Renting out furnished workspaces as per your budget and having the freedom to choose your work hours are some distinct advantages of co-working spaces.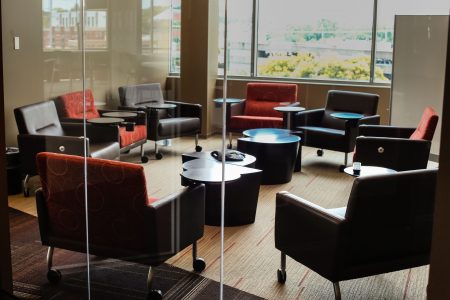 Disadvantages

of

Co-working
One of the major disadvantages of co-working is the lack of privacy. If you are someone who can't focus in a clustered environment, co-working won't be your cup of tea.
Open workstations are accessible to everyone, and most people find it uncomfortable to have important business conversations amidst a crowd of strangers, which significantly hinders their productivity.
It also poses a huge risk of sensitive information getting compromised, affecting the integrity and confidentiality of a business. Employees also tend to share wired and wireless networks in a co-working workplace, which leads to added security concerns.
This leads to another drawback of co-working space, which is a rivalry among competitors. When multiple upcoming organisations and startups work under the same roof, it can exude an environment of unhealthy competition and hostility.
One can also get easily distracted by the usual noise and commotion of a co-working space. With so many unknown faces working around you at the same time, it might become hard to concentrate and have fruitful discussions.
Having glass partitions between workstations could be the perfect solution to divide the co-working area. They provide privacy and soundproofing while adding a stylish, contemporary appeal to your workplaces.
Installing glass partitions around the office also implies a sense of transparency and openness among employees, and adds to the positive dynamics of the work culture.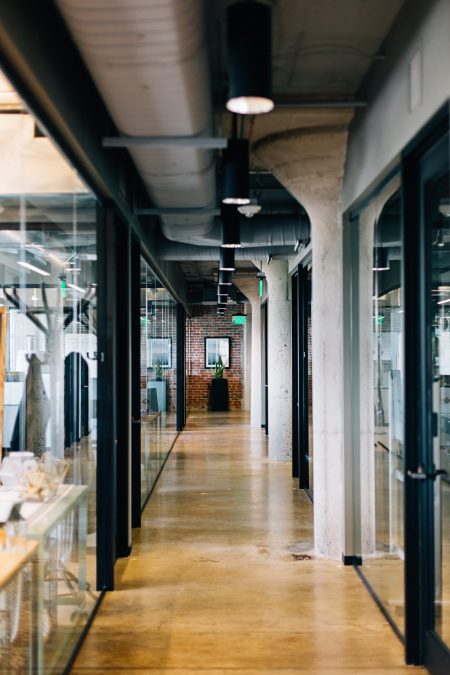 Kova Partitions are glass partitioning specialists who provide premium office partitions services. They are pioneers when it comes to designing modern workspaces, making them look professional and stunning.
Co-working has its own set of pros and cons, but most of them depend on whether you can adjust to the situation. Booking private meeting rooms, installing glass partitions between workspaces, and private internet networks are some ways to ensure maximum security.
It is even a great opportunity for remote employees and freelancers, to be part of a creative community, and enjoy the 'office–environment.'
The best way to determine whether co-working is for you is by trying it out for a short period. Enjoy the thrill of a charged–up workspace to decide whether this mixed environment gets your creative juices flowing.
Pictures: www.unsplash.com, www.pixabay.com