Nobody can disagree with the fact that the first impression always makes the best impression! This works true for business as well. One area where this is very vital, but often overlooked is the working space of the office. It could be one of the company's greatest assets and should present a welcoming space, not just for your employees, but also for clients, meetings, and other events. 
A well designed corporate space says a lot about your business. It will help promote positive values like customer care, efficiency, and your eye for detail. It will build your brand image constructively all the while impressing your clients as well as your employees.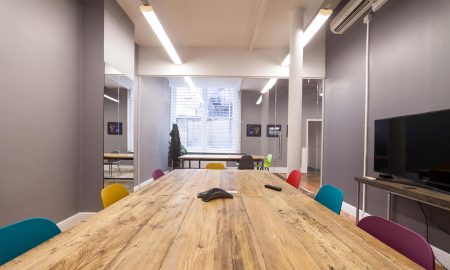 There are several ways to accomplish this. You could choose to go uniform in your design pattern or use high end, supreme quality furniture and fixtures or may also utilize cutting edge technology. But, one aspect that is often overlooked is the walls present around in the office. This is where our idea of using glass partitions to create endless design possibilities comes into play. You could be the game-changer with this secret weapon in your hands.  
Frameless glass partitions will be beneficial in improving the flow of natural sunlight throughout the workspace and in distributing the existing space effectively for maximum productivity. They also provide a versatile solution to the ever-changing demands of the workplace. Partitioning the office with glass is also lucrative because of the affordability aspects. Apart from affordability, they also shine at the ease of installation and relocation capabilities. They are the most perfect and easy way to have a tailor-made corporate work zone.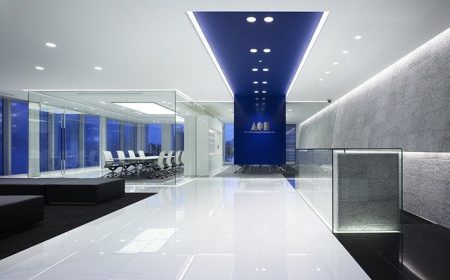 The design possibilities can, of course, endlessly be utilised to bring out a custom made look for the office floor. We shall suggest some practical yet super cool ways that will nail your first impression. 
-You can make use of company logos or any other form of branding on the doors. You can uniformly use the company logo or the brand's colours on select parts of the frameless glass partitions.
-Systematise your meeting rooms and working spaces to bring a uniform look. It can also be symbolic of your commitment to unity and harmony.
-Break the monotonous look by using sections of your logo or fonts to create designs on the plain glass partitions. This makes the glass doors look both unique, modern, and stylish.
-Utilise tiny details to display location or industry, such as inspirational maps and wordings.
-Smart designs and patterns on the partitioning can make the meeting rooms appear larger than they actually are. Innovative features such as curved fixtures, modern fittings, sliding doors, and soft closings make the workspaces stand out.
-Getting creative with the fixtures and the fittings by paying attention to detail will make your office spaces very attractive and pleasing
-Supreme quality touch panels and screens could be installed on the frameless glass partitions. This also adds a touch of modernity.
-Use these partitions at the forefront of your modern office design for the right elevation and free-flowing glass design. Demountable glass partitions can easily help you create bespoke designs for your workspace and also give you the elegant office look.
Pictures: www.unsplash.com, www.pixabay.com, Kova Partitions