In a world full of remote working stations, a good, convenient meeting area brings in the spirit of collaboration. Meeting rooms facilitate clearer communication with the clients and among colleagues. It provides scope for an environment of creativity and brainstorming. More importantly, networking ties and strong relationships can be built and maintained with ease.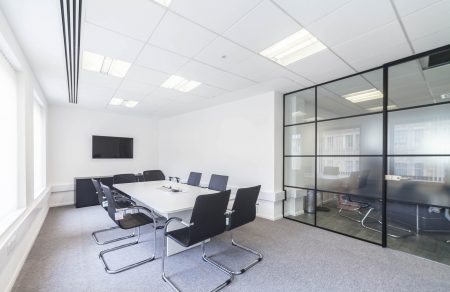 Therefore, hiring a conference room or making one in your own office can make all the difference. It undoubtedly makes good business sense. Businesses today need well-equipped and adequately furnished meeting rooms to collaborate. Conference halls in a good business speak a lot about the company. 
These rooms also boost productivity as there is no need for the employees to stay glued to their desks. Fully equipped with WiFi, laptops and mobiles, these rooms have become the go-to place for employees. Studies show that it's not just employers who want such creative collaboration spaces, but it is also the employees asking for them. 
Meeting rooms also enhance efficiency as business tasks could be dealt with instantly and solved at the earliest possible. The design of the space with the right layout and interiors can have a calming and encouraging impact on employees' innovative skills. 
What makes an Impressive Meeting Room?
Equipment
The meeting room should be fully equipped with all the modern amenities, facilities and WiFi connectivity. The room should be spacious enough to provide employees comfort and ambience, thereby allowing the creative juices to flow in. Air-conditioned meeting rooms speak class and modernity. 
Flexibility
It should be able to incorporate varied kinds of clients, from a start-up to large corporations.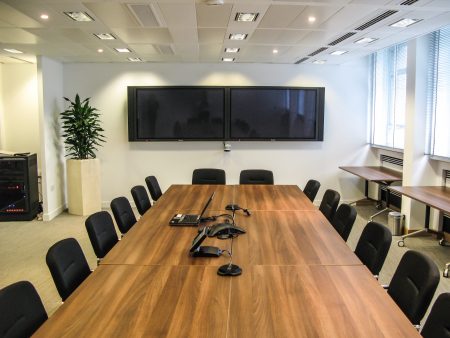 Professional support
One invaluable addition to your office staff would be an experienced team to tackle all the meeting room equipment. They can be banked on for any unanticipated meeting room problems or emergencies. Besides technical support, you can also stay assured about administrative problems that might arise. Having a team with their eyes on the small details ensures the meeting room success. 
Adaptability
A conference hall serves different requirements. Besides regular board meetings and conferences, they can function as interview rooms, seminar rooms, and training zones. It could also creatively be used for a product or sample display at the office. The professional support team can help you set up a layout that showcases products and then leaves some space for people to address visitor queries. 
It is now an established fact that meeting rooms not only spell class and productivity, but they can also be tweaked to adapt to your needs. Whatever may be the agenda of the meeting, you are sure to add value to it by having a modern and stylish conference hall at your office. Make the smart choice and enjoy your success!
Pictures: Kova Partitions