Bringing out the right balance within office design is one of the major challenges that most of the businesses/organizations face. And many a time they end up with compromising things. For instance, compromising practicality for aesthetics or open plan for individual cabins or cost for style and likewise.
However, to help the organizations bring the perfect balance within the office design without compromising on any aspect, we at KOVA Partitions have the best solution i.e. glass partitioning of the office in London. You would be glad to know that office glass partitioning is one of the most cost-effective solutions for allowing natural light, adding an open plan feel with enhanced acoustics and utmost privacy. Also, glass partitions offer a quieter working zone without losing the open plan office ambience.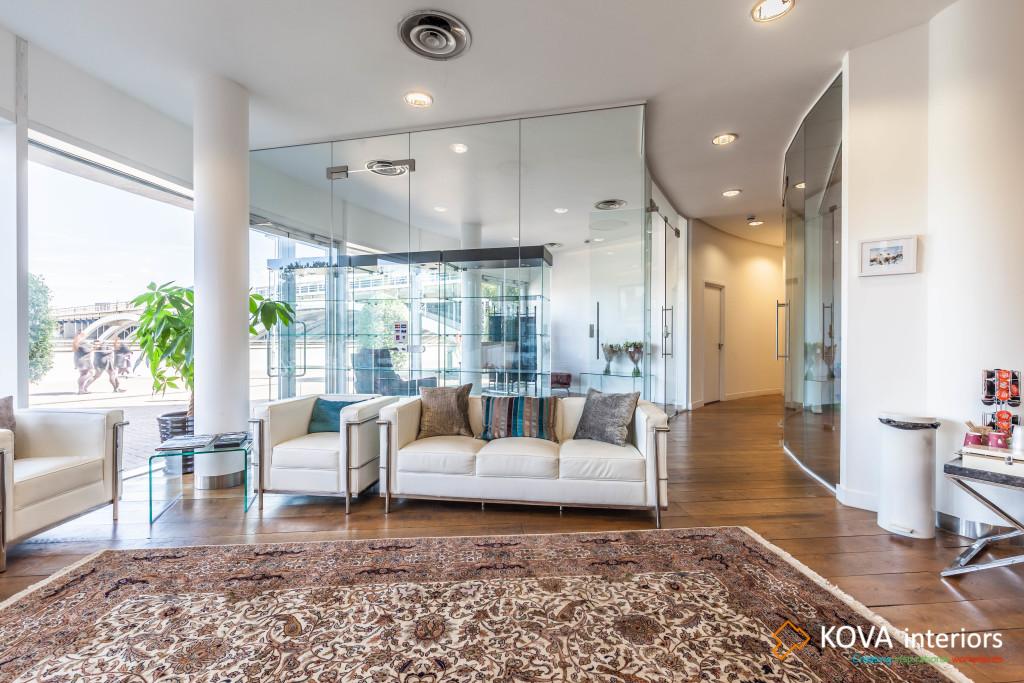 Besides that glass partitions offer a modern and chic look to the office with several cost saving benefits. And to make your office look even more stylish and professional we offer black frame glass partition in London. Black frame partitions create a decent and classy look to the entire office. Black frame office partitions are a big hit in London nowadays!
Another benefit that glass partitions offer is reduced energy bills as it decreases the amount of artificial lighting that is required in case of solid wall partitions! Today, you can also find movable glass walls that offer better adaptability in the workplace and enable open plan areas to be sectioned when necessary without making the rooms suffocating or dark.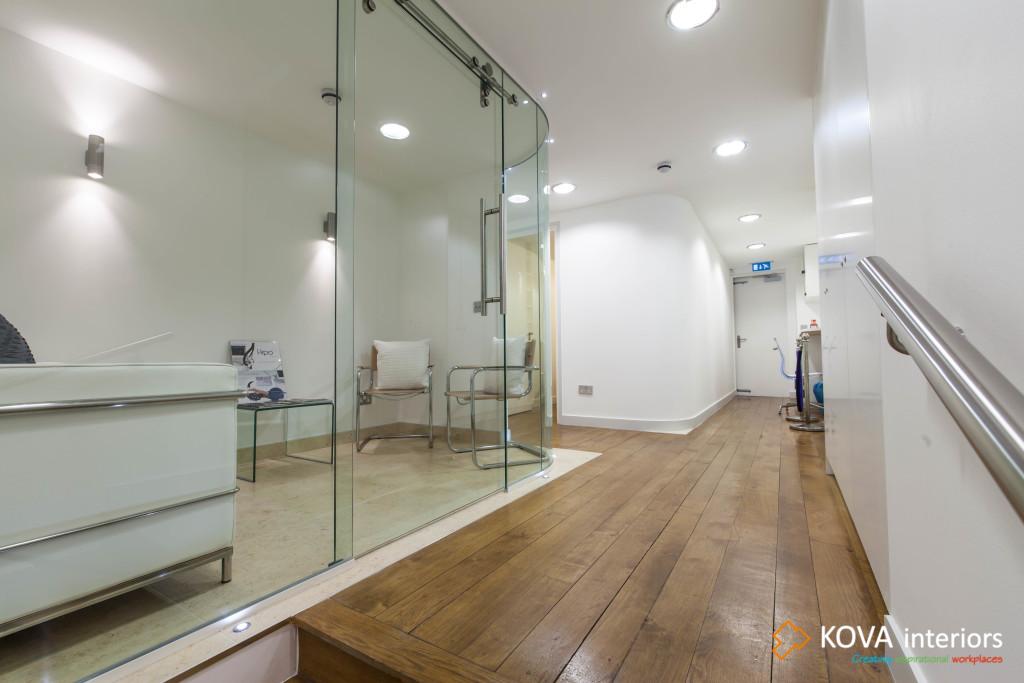 Also, as the glass walls and partitions are temporary fixtures these are easy to install and move which further adds more benefits to the stylish addition to the workplace. Again you can add your brand to the glass, make it frosted and include signage which further enhances the overall look and feel of the entire ambience of the office. Glass partitions within an office creates honest and open communication scene helping you operate business with utmost transparency.
So if you wish to enhance your office environment without making any permanent alterations, opt for office glass partitioning. We at KOVA Partitions will make office partitioning a cost-effective and stylish affair for you while retaining the practicality intact with our variety of glass partitioning options including Black frame office partitions.
We are your ultimate office glass partitioning specialists in London. We can also guide you in designing your office partitions with the help of our immense knowledge regarding the same.
So get in touch with us today! Call at 0208 168 62 42 or 0845 625 62 42!
Follow us on Facebook, Twitter and YouTube for further updates.